Connect seamlessly to devices regardless of their location
Unlock the potential of remote access and VPN solutions designed exclusively for industrial machine builders and factory owners. Seamlessly and securely connect to your devices and machines, no matter where they are located.
What is Remote Access VPN?
The remote access VPN solution allows you to easily and securely connect to your devices and machines that they are connected to. It is an advanced connectivity management solution that puts you in control of your IIoT business.

The platform is entirely web-based and provides users with a way to securely communicate with and manage updates on devices and connected endpoints.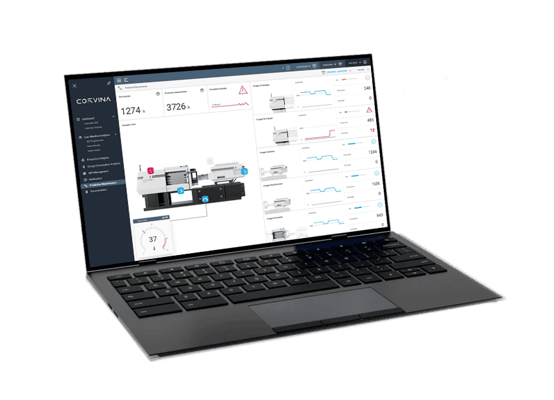 What are the criteria for choosing your supplier
Real-time monitoring and analytics
Multiregional VPN
Multiregional VPN Servers provide always the best performance for the VPN Remote connections.
Transparent for the customer as it doesn't require any configuration, the Server used by the device for the connection is automatically choose by Corvina basing on Source IP information's.

Remote Connection
Remote Connection, Device Management and Debug via secure VPN allows to reach your gateway, HMI and any other device connected on the network to provide effective support, maintenance and debug to your customer.

Multitenant Management
Multitenancy with dedicate company domain to easy manage Departments, Multisite installations and customers. This allows a hierchical view of the connected device or to manage dedicated access for customers (B2B).

User and Role
Very granular User and Role management differenciate access to domains, organizations, functions and devices.


Direct Access
Direct Access functionality allows to define users with simplified User Interface. With the same direct access, it is possible to reach multiple Applications on multiple device with a single click.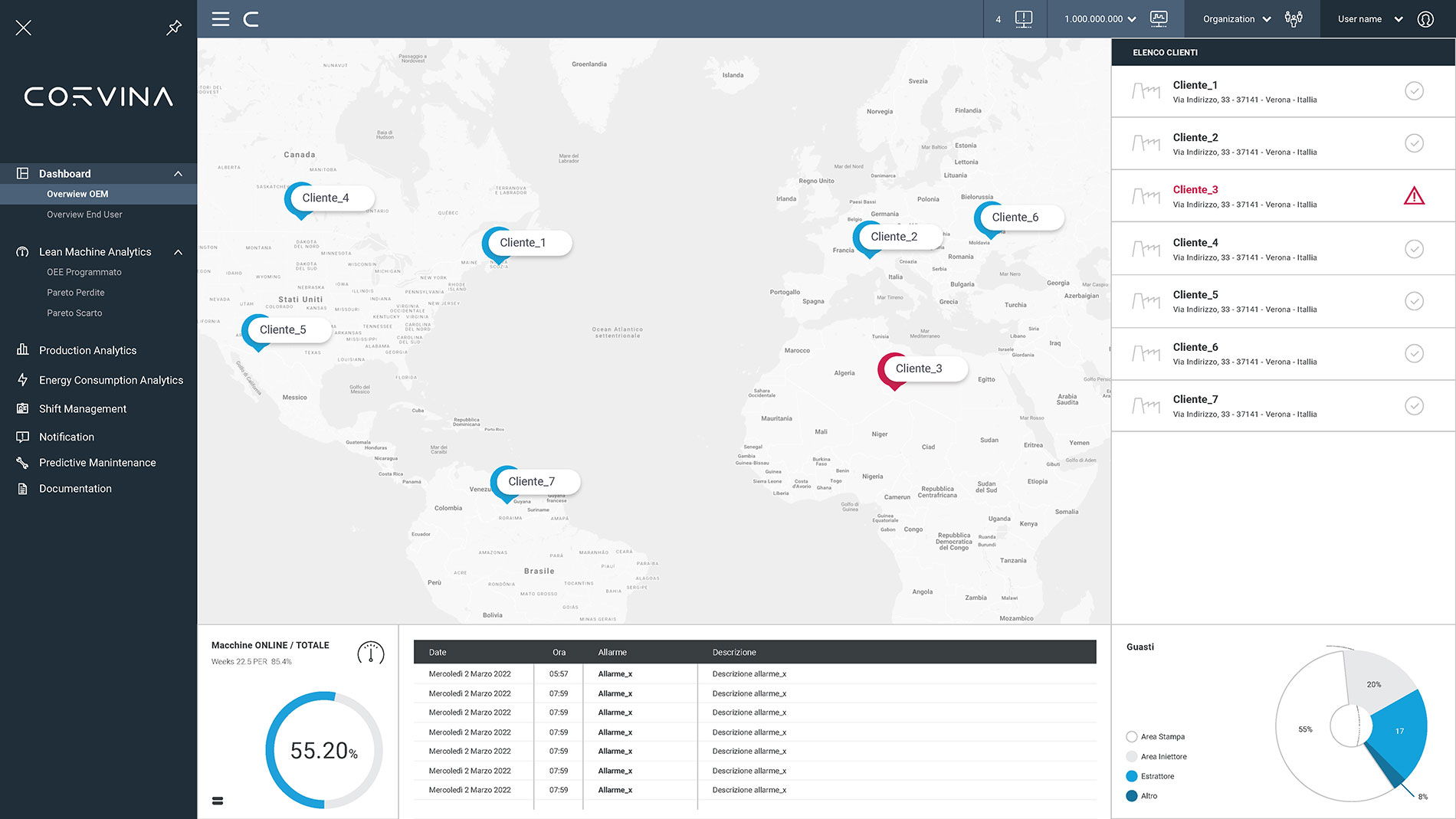 Industrial Connectivity
CORVINA provide an high-speed remote connection to your HMI or Gateway and to any components of your machinery. Thanks to a multi-server architecture your machine will be automatically connected to the nearest server to provide the optimal performance for remote edge management and service.
A Web Based interface allows to configure your device and endpoints. It is possible to create Application and Profile for every single machine components and assign this to User roles for provide specific access to the different function and components of the machinery.

Direct Access functionality provide effective access to Applications and endpoints without the need of the full User Interface usage. Thanks to a simplified UI, users will rapidly connects to the needed application/endpoints with any devices (mobile, tablet, PC).
Key Features
PROFINET Scan
Only outgoing connectivity
Direct access to device and defined endpoints (PLC, Drive, PC..)
Installation and maintenance cost reduction
Easy management of tenants access with dedicated company domains
User and profile management to differenciate user access to the domain and
the function for service
Different views according to different tenant of the system
Multiple applications (Web, VNC, JMobile client...) on device and endpoints via Web browser
Web agent to connect machine and endpoints (PLC, PC, Drive..) using related configuration software to debug, update project, update firmware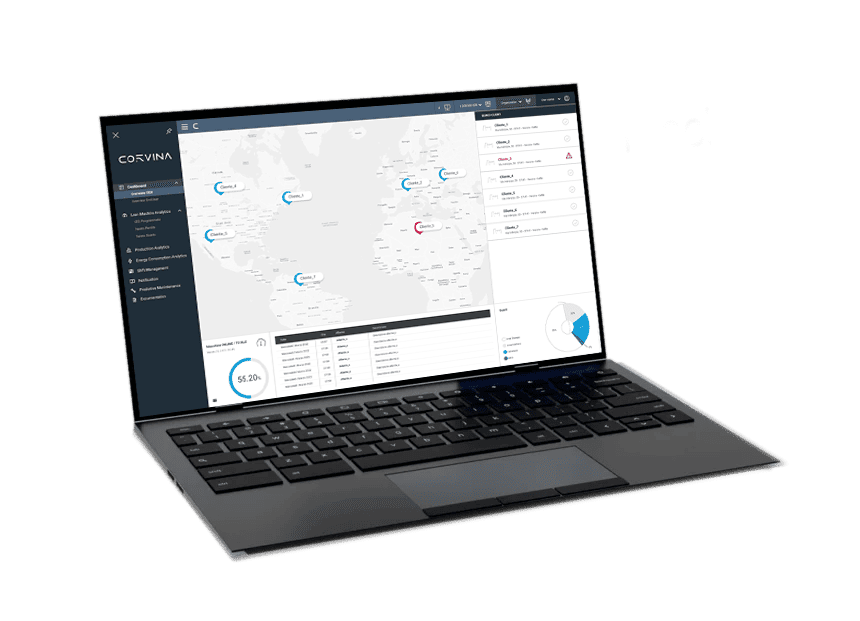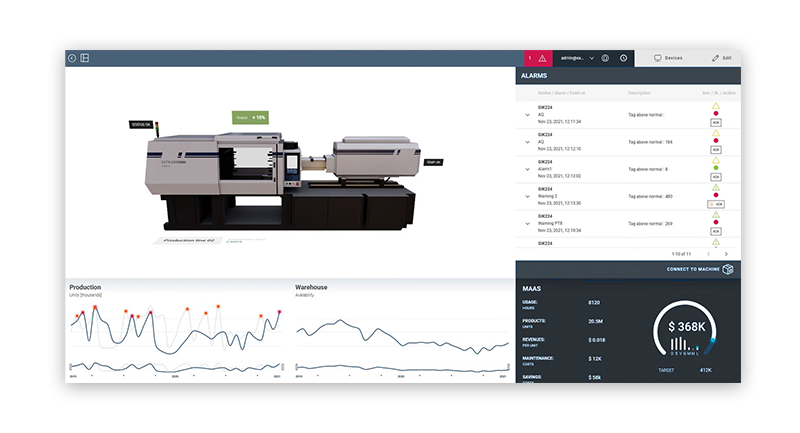 Recent Updates Have Included
Multiple Direct access application
Possibility to create a user that can access applications on multiple device in an easy and direct way
VNC runtime Password
Possibility to enable runtime password for VNC connections.
Device Pairing simplified using Activation Key
Fastest Device Provisioning thanks to a simple and intuitive process.
PLCM10 4G modem Compatibility:
Usage of the PLCM10 4G modem with CORVINA Cloud allows to connect any device and plants without the need of a cabled Internet Connection.